Breast Filler
Silk cotton: Breast forms ues silk cotton filling, which are more lightweight than silicone filler, suitable for crossdressers and drag queens to wear for a long time.
Maintain
Clean them in lukewarm water with mild soap, air-dry or with towel gently.
Keep away from hot temperature, sunshine, sharp pointy things, washing machine, chemical material.
To avoid discoloration of other clothes, do not clean the products with other clothes.

5 colors available
Warm reminder: The color displayed by the product through different displays may have a small error. We can only try to make its color as close to your skin color as possible.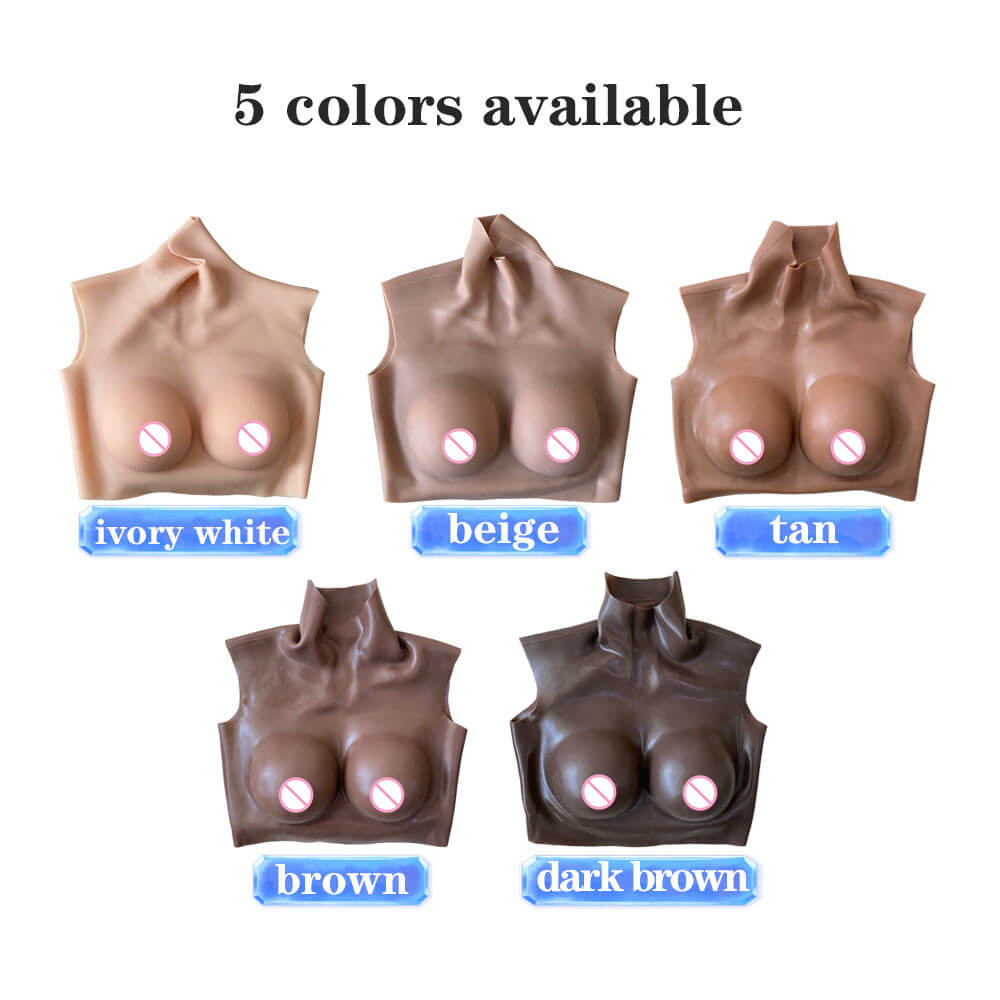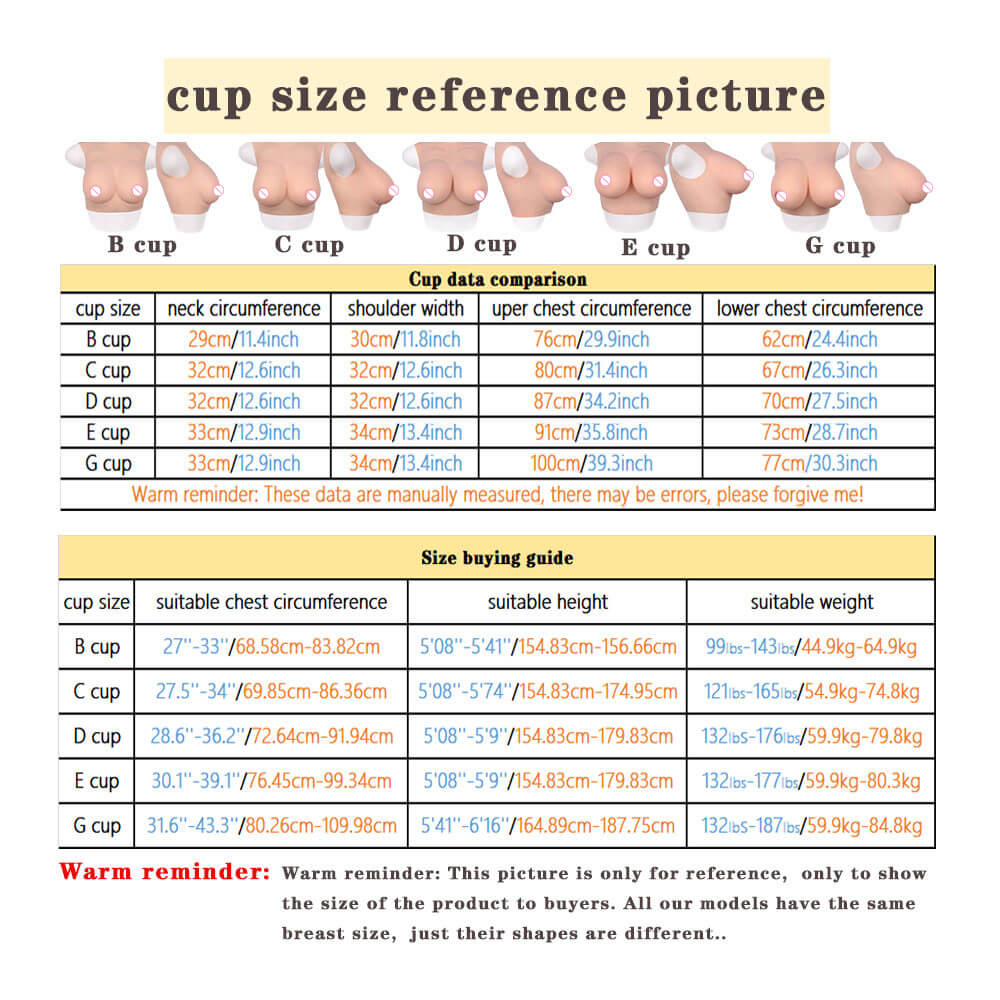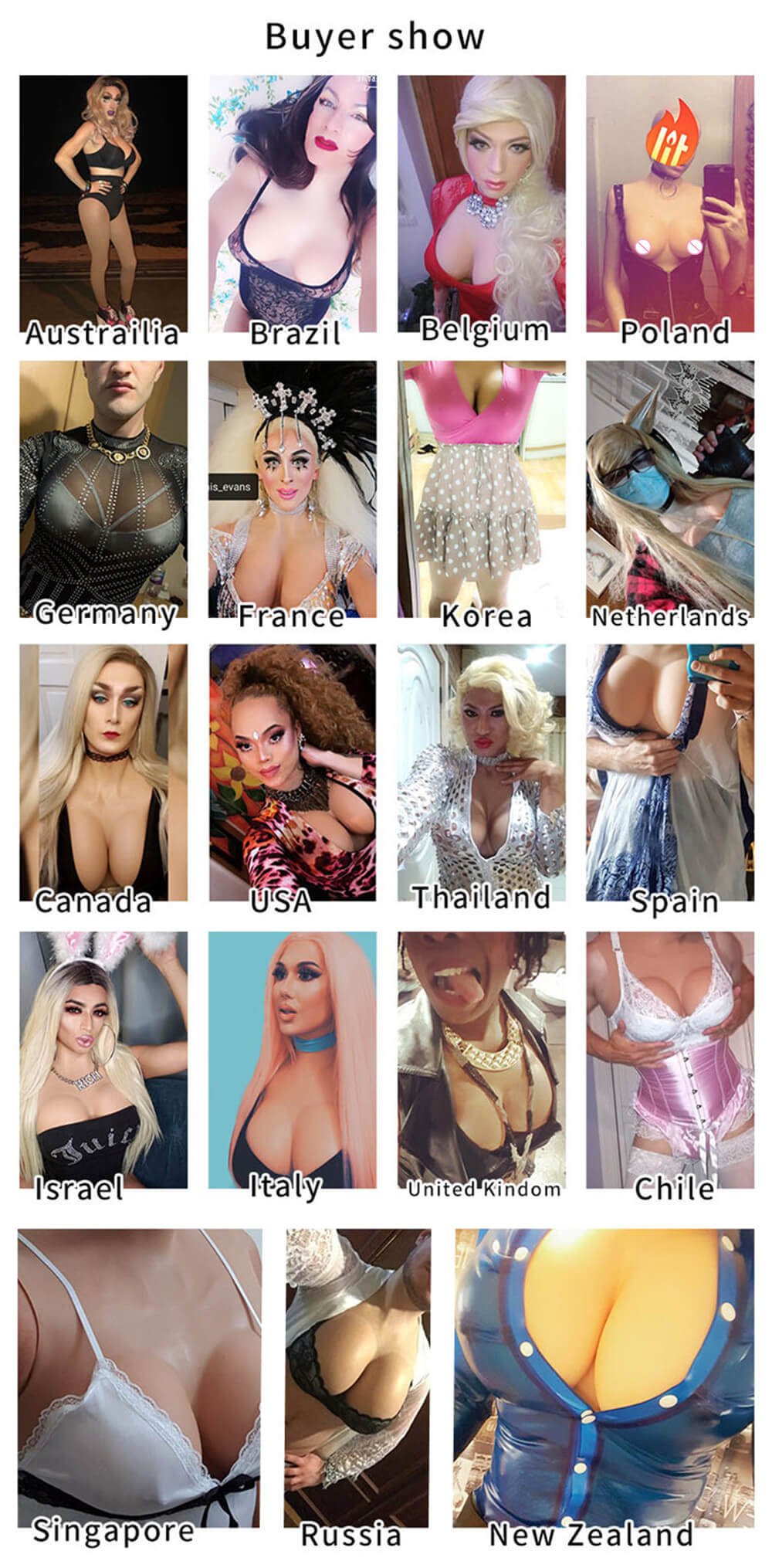 Note
This product is easy dyeing. Therefore, do not wear faded clothes. Artificial dyeing is not refundable.
Every product is hand made with many procedures by our artists, so it is inevitable to have some tiny difference in size. And we need 3-5 days to prepare the product after your payment.
Remember to read the instructions carefully before using!
About customs clearance
Because many countries have different legal regulations, every item must go through customs inspection from one country to another. The customs only determines that the package is not a dangerous item. This is the legal requirement of all countries, but please don't worry if The customs detained it. You only need to contact the customs and explain to them that your product is not a dangerous item. You can contact us. We will help you to prove that it is not a dangerous product, and you can get the package smoothly.
About packaging
Our products are packed in carton and sealed bags. No one knows what is inside, absolutely guarantee your privacy.