Material
Oil-free silicone material, material features: skin-friendly, environmentally friendly, non-toxic, non-allergic, real to the touch.
Breast Filling
Silk cotton: light weight, suitable for long time wearing, like a whole day date, without feeling fatigue.
Suit for
Mastectomy female breast enhancers; male to female, such as crossdressers, transsexuals, role play, drag queens, transgender, mtf.
Recommended Size
C Cup: 45-65kg, 150-175cm
D Cup: 55-80kg, 160-185cm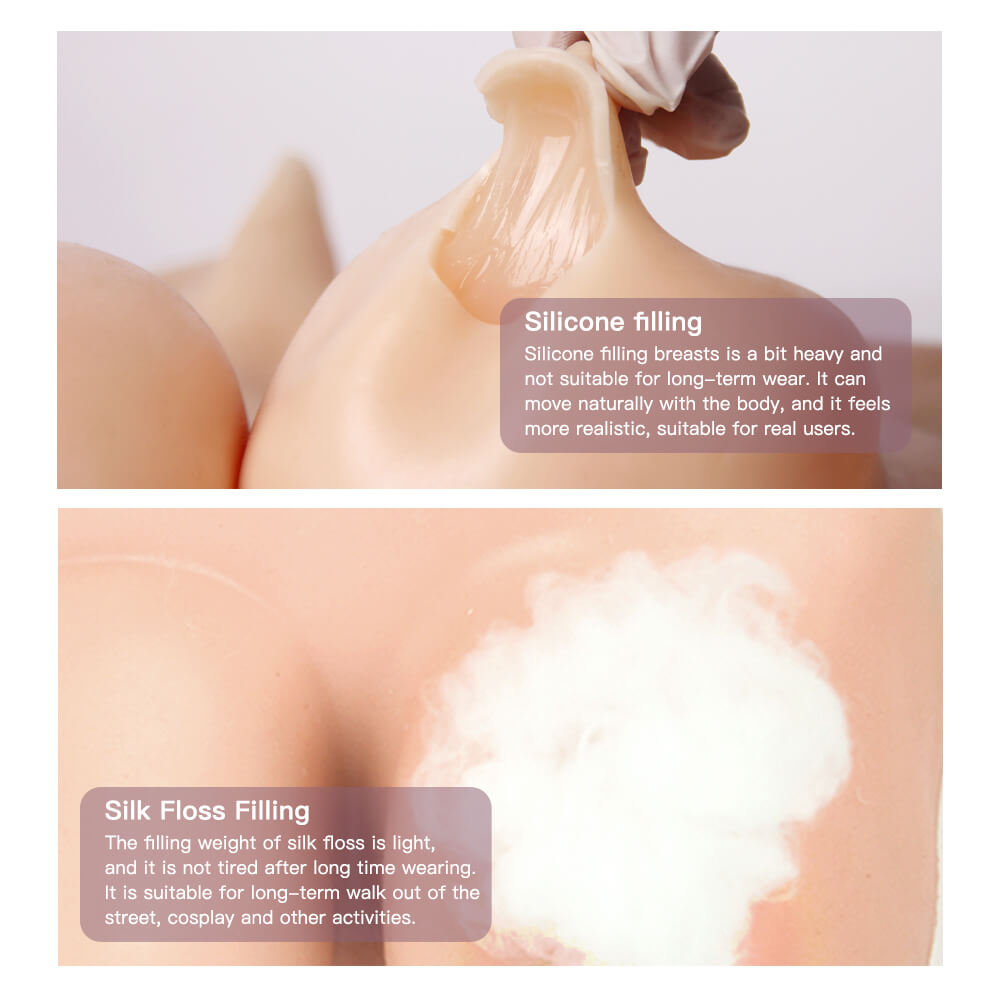 Maintenance
The product has no life, all depending on the user maintenance. Wipe with talcum powder before and after use to preserve to extend the life of the product.
The product should be kept away from sunlight, sharp objects and other chemicals.
The product is easy to stain, please do not wash in the washing machine, please do not mix with other clothes.
Dry with mild water.