Material
Oil-free silicone material, skin-friendly, environmentally friendly, non-toxic, non-allergic. Odorless, washable, realistic to the touch, super elastic, not easy to tear.
Breast Filling
Liquid silicone:

touch closer to human chest, can wiggle, closest to real breasts;
Silk cotton: more lightweight, suitable for long time wear, not easy to fatigue.
Improvements
Tighter blood lines on the skin and breasts, change the sagging and external expansion of the breast elasticity, more real and sexy compared to the previous generation.
Maintenance
The product has no life, all depending on the user maintenance. Wipe with talcum powder before and after use to preserve to extend the life of the product.
The product should be kept away from sunlight, sharp objects and other chemicals.
The product is easy to stain, please do not wash in the washing machine, please do not mix with other clothes.
Dry with mild water.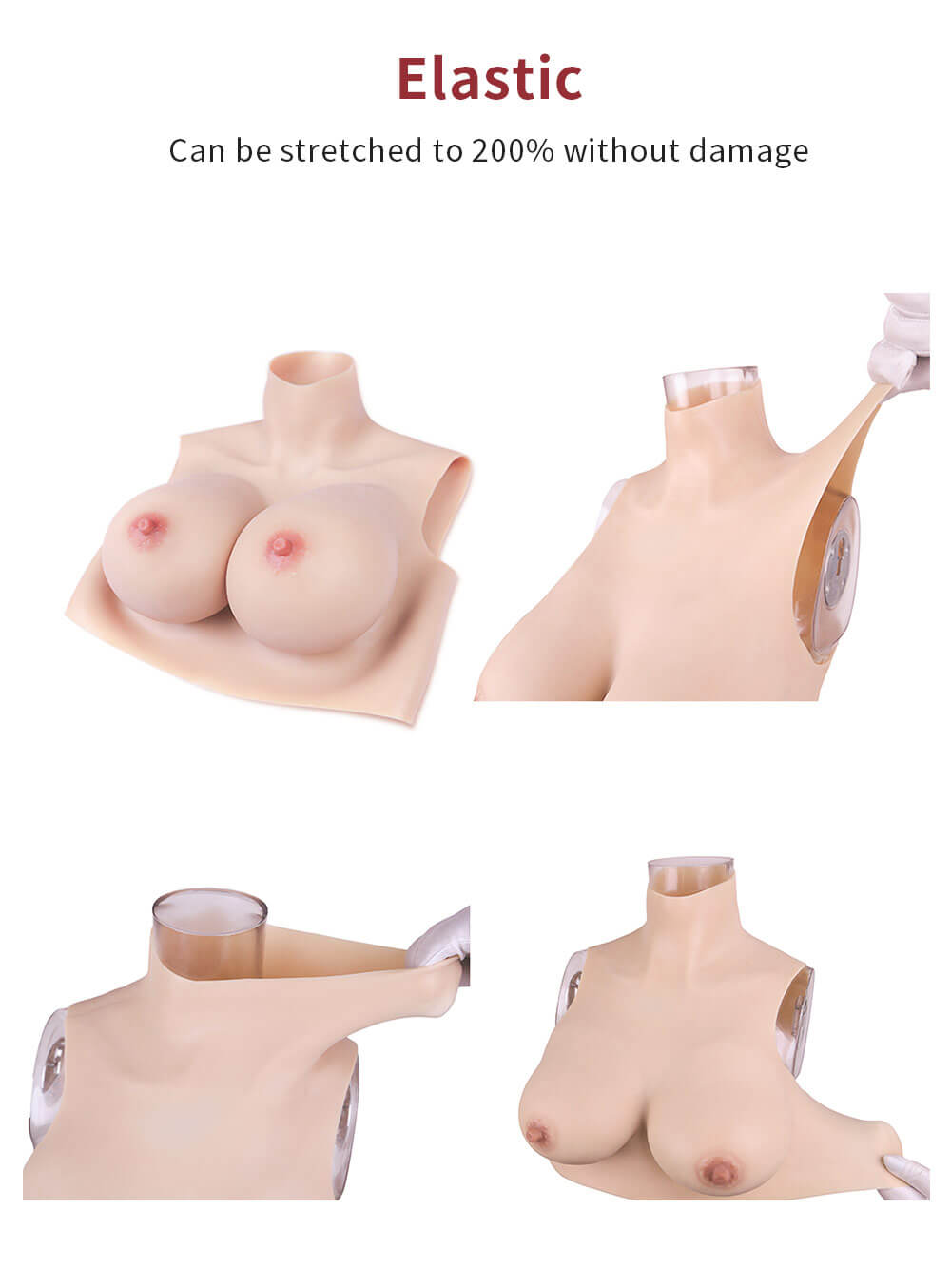 B Cup
Neck circumference: 30CM = 11.8 inches
Shoulder width: 30CM = 11.8 inches
Upper bust: 76CM = 29.9 inches (silk cottn)
Upper bust: 74CM = 29.1 inches (silicone)
Lower bust: 60CM = 23.6 inches
Overall length: 35CM = 13.7 inches
Bust circumference: 11*12*6
Suitable for height: 155-165CM
Suitable for weight: 45-60KG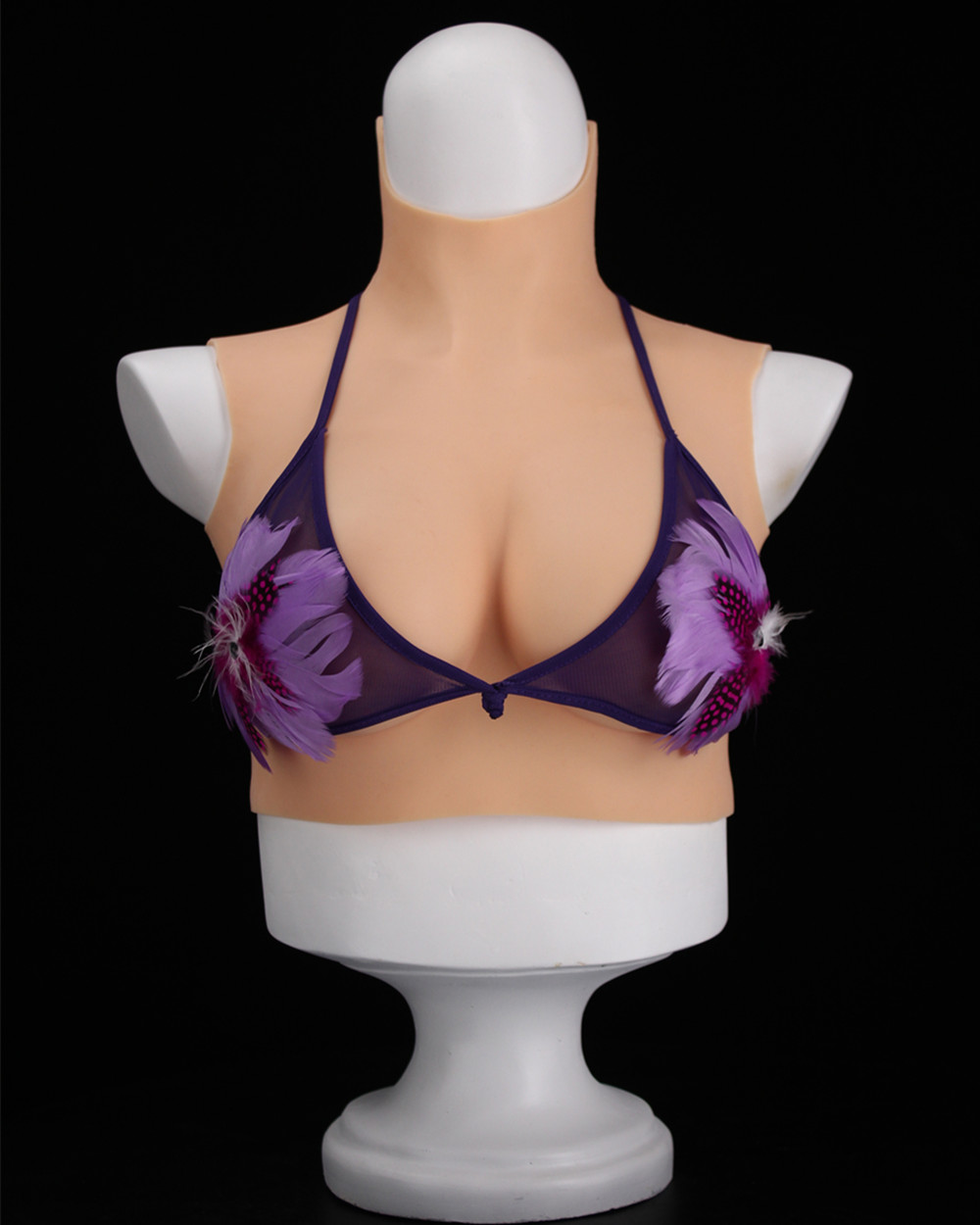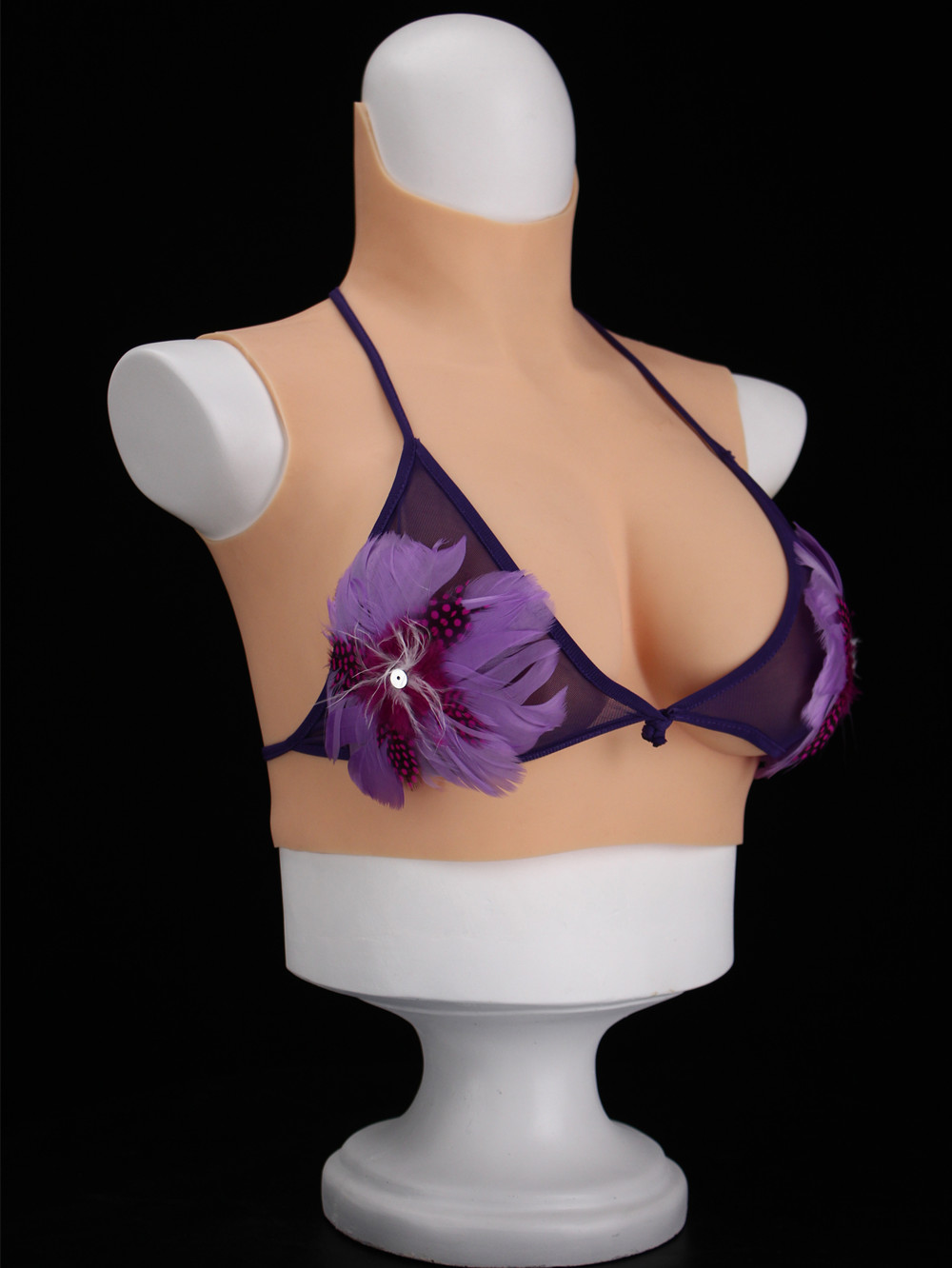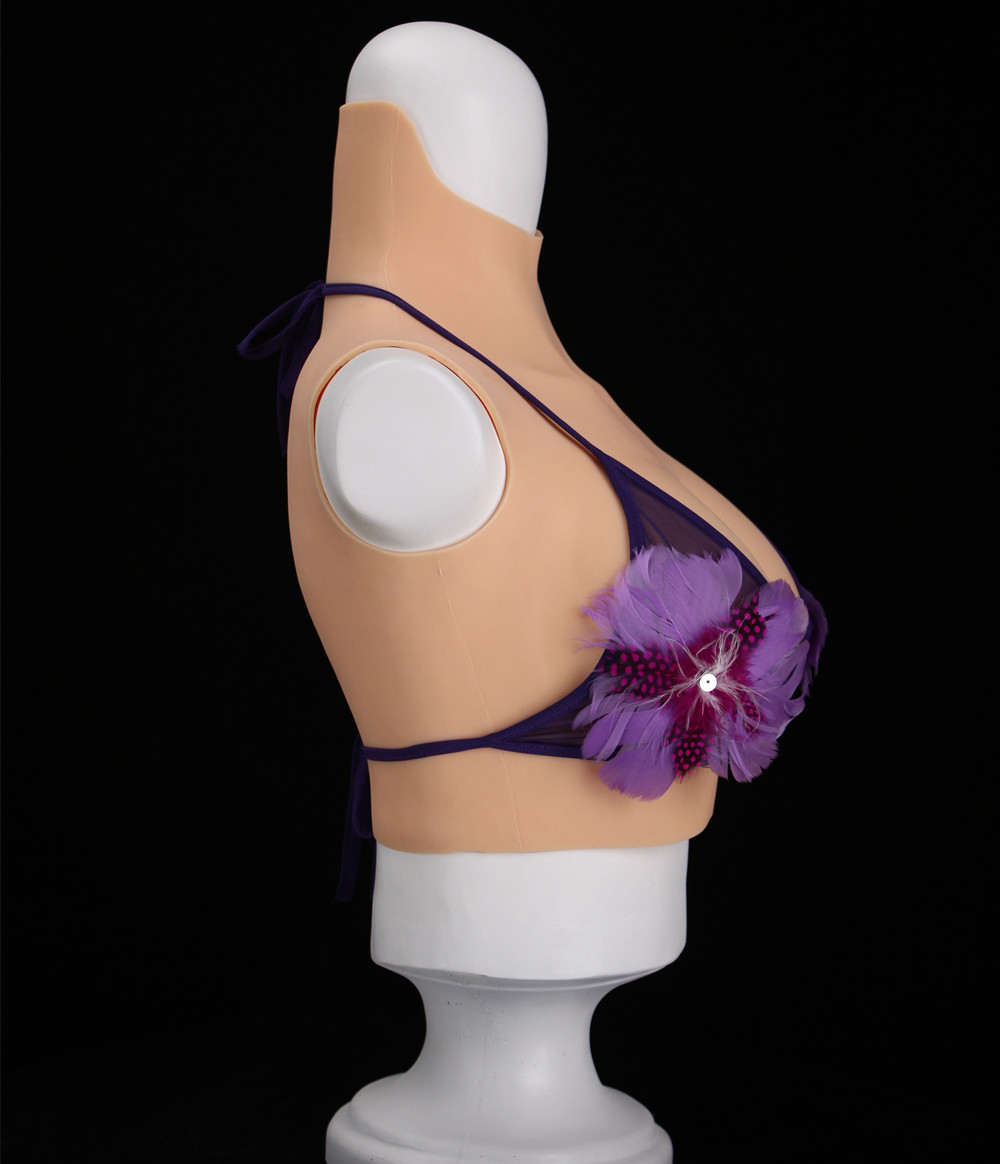 C Cup
Neck circumference: 32CM = 12.5 inches
Shoulder width: 33CM = 12.9 inches
Upper bust: 86CM = 33.8 inches (silk padding)
Upper bust: 86CM = 33.8 inches (silicone padding)
Lower bust: 64CM = 25.1 inches
Overall length: 35CM = 13.7 inches
Bust: 11*13*7
Suitable for height: 150-170CM
Suitable for weight: 45-55KG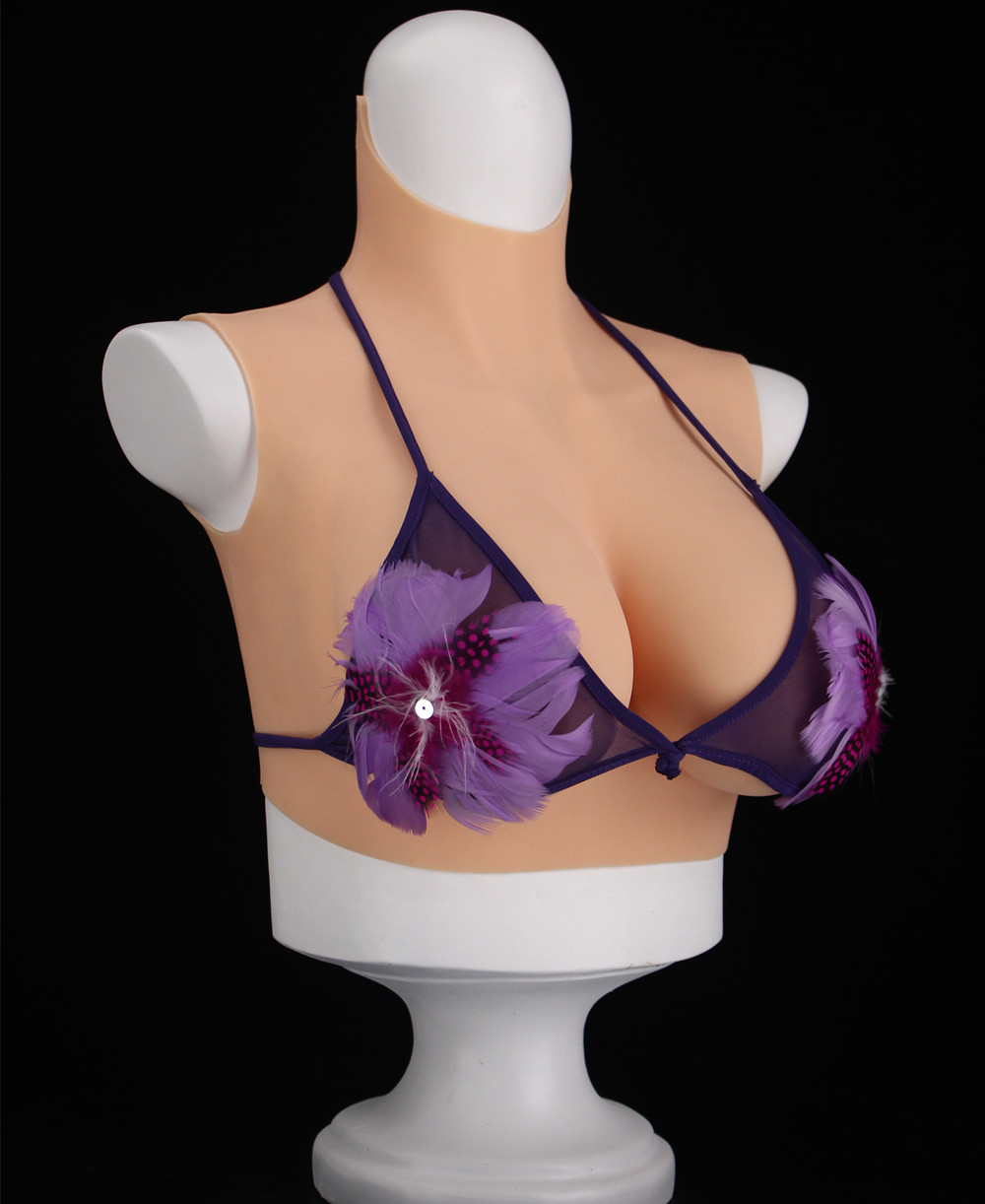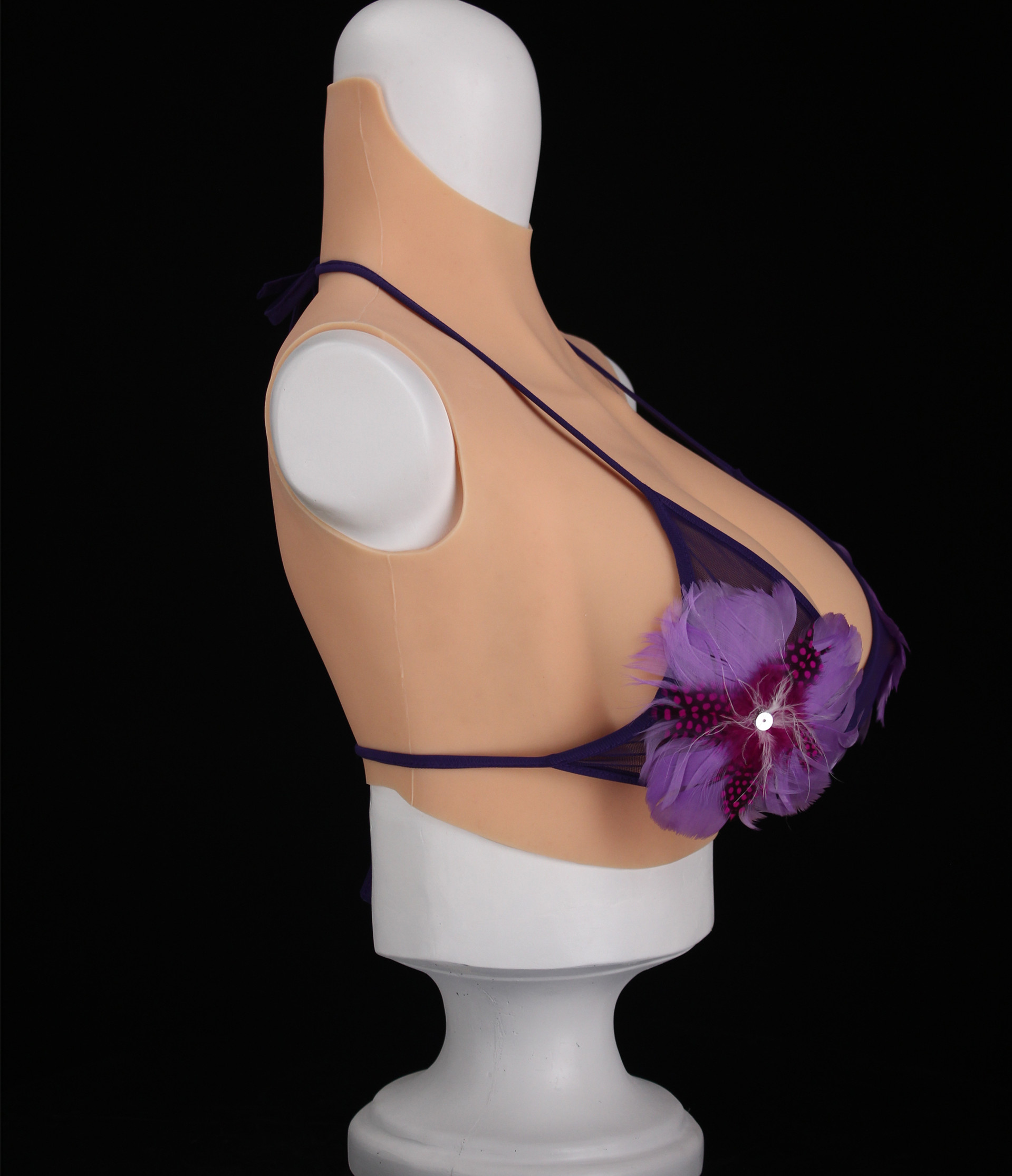 D Cup
Neck circumference: 33CM = 12.9 inches
Shoulder width: 35CM = 13.7 inches
Upper bust: 96CM = 37.7 inches (silk padding)
Upper bust: 96CM = 37.7 inches (silicone padding)
Lower bust: 73CM = 28.7 inches
Overall length: 39CM = 15.3 inches
Bust: 12*15*8
Suitable for height: 150-170CM
Suitable for weight: 45-55KG