How to Dress as Female?
Nov 01,2021 | Crossdress Store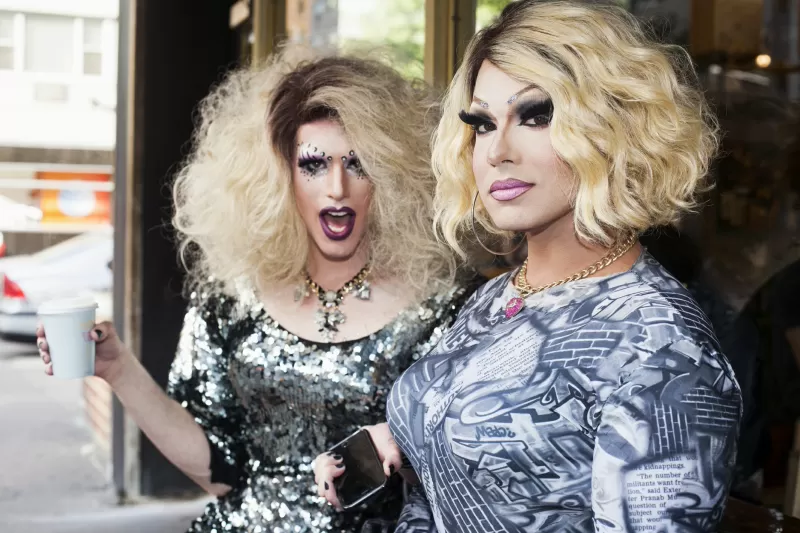 When learning how to cross dress, you'll first need to experiment, which can help you shape your body. For example, with silicone breastplate you will have woman breasts. Corsets and waist-cinchers can be the undergarments of your dreams if you need a little extra help getting that ideal womanly shape.
Steps for Learning How to Cross Dress
Men's body shapes come in several shapes just like women's do, so before you begin, check out women's style guides to find out what clothing styles will work best with your figure. If you're a ruler shape, for example, you'll want to play up your features differently than a spoon or apple. You'll probably want to add padding to some areas rather than learn to disguise your hips and thighs with A-line skirts or get rid of your muffin top with mid-rise pants and a flowy, voluptuous shirt with an empire waist.
1. Find the Right Fit
How tall are you? For women, over 5'8" is considered Tall while under 5'4" is considered Petite. If you have mile-long legs, you may want to check out the Tall sizes. Sometimes this will require shopping online. If you're on the shorter end of the spectrum, you'll often have good luck in department stores.
Another body factor to consider is whether you need Misses or Women's clothing. Misses typically run smaller while Women's clothing has more room in the hips and waist. Until you're comfortable choosing the right fit, it will take trial and error to find out which styles you can wear from Misses and which styles are best when they come from the Women's sections. You may find that you need to mix it up rather than shopping in just one section of the store every time.
2. Create Curves
For the most believable final result, you'll need to fill out your clothes with curves. You can create an hourglass figure with breast forms , hip & butt pads so that you can fill out those dresses, skirts, and tight tops with confidence. You can make your own breast forms and even your own hip and butt pads if you want a custom fit and like to create things.
Breast forms and padding are available for purchase, as well, so if you don't have the time, energy, tools, or skills to create your own curves, it's not a problem.
3. Master Moving as a Woman
When walking (practice in your heels for a while before stepping out of the house!), make sure you swing your hips and rotate your shoulders while keeping your legs close together. It sounds difficult and it may take some time to get into the flow of things, but it will make a difference in whether your feminine ensemble, from wig to sassy sandals, looks legit. Men tend to keep their bodies more rigid than females when they walk, and they walk with their legs farther apart.
4. Complete Your Look with Hair and Makeup
Without makeup, hair, and movement, learning how to cross dress is only halfway done. You can buy curved wigs to make you look feminine. Contouring and highlighting will be your friends, especially in the cleavage department, but also to fill out masculine angles of the face and re-sculpt a more feminine look. Makeup is another area that will take trial and error; finding the right colors for your skin tone and hair color can take time.
In conclusion, whether you want to cross dress in the privacy of your own home or are ready to step out as a woman, knowing what to wear and how to wear it can help you feel confident and comfortable in your look.
Back to Crossdress Blogs.